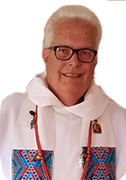 ☩David Christopher Bellville, Vicar of the Church of the Good Samaritan has now returned from Ecuador. He will resume his normal schedule and duties.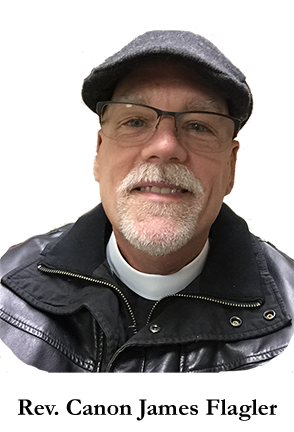 The Rev. Canon James☩ Flagler will continue as Interim and Adjunct Priest in Charge. We hope he will continue to join us for worship and help out. . Jim☩ has many years of experience in Anglican ministry as a priest and directing seminary education programs.
The Church of the Good Samaritan began in 2001 following the ordination of David Bellville to the Deaconate. He was later ordained a priest and a mitered arch-priest. The church is part of the Converging Community of Christ.
Our Mission Statement:
We are a loving and diverse faith-based community that comes from a variety of traditions. We gather in Christ's name to seek to do God's will and bring love and grace into the world. We are committed to providing a safe and nurturing environment for spiritual healing and growth for all who wish to join us. We offer social action, support, and education to the greater community. An integral part of our mission is to break down barriers of prejudice and misunderstanding while offering a welcoming hand to all who seek inclusion.
We are a church that offers all seven sacraments for all people: Baptism, Marriage Reconciliation, Holy Eucharist, Confirmation, Holy Orders and Anointing of those who are dying. We do not discriminate on the basis of race, sex or sexual orientation, social status or any other 'difference' between people.